October 31 – November 2 the leadership team of the Faculty of Pharmacy (MuniPharm) of Masaryk University, Dean PharmDr. Mgr. David Vetchý, Ph.D., and Vice-dean for International Relations and Internationalization PharmDr. Karel Šmejkal, Ph.D. were visiting Larkin University College of Pharmacy to discuss opportunities for international student and faculty exchange, mutual research and the possibility of a joint international Master program. 
MuniPharm is a member of the Association of European Faculties of Pharmacy and its graduates meet all the requirements for the profession as defined by the European Union. 
MuniPharm closely cooperates with industry and runs a Faculty Pharmacy on the premises. It cooperates with private and public pharmacies in the country where students conduct their rotations and also with the Chamber of Pharmacists and the Association of Pharmacy owners.
MuniPharm offers study in two Master's programs and eight Doctoral programs which were accredited under Masaryk university. Research and development is carried out at six departments which work in close cooperation with the Faculties of Medicine and Natural Sciences MU.
After successful discussions both parties agreed to work on a Memorandum of Understanding to set the legal framework for a fruitful collaboration and initial collaborative projects.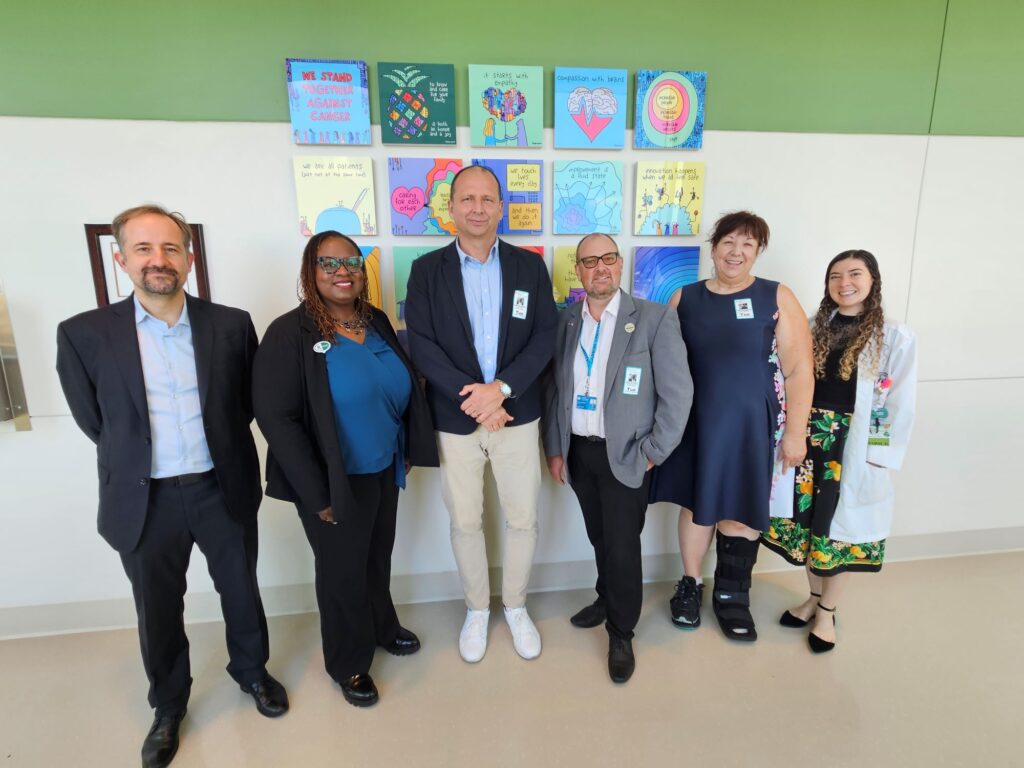 MuniPharm represents the oldest College of Pharmacy in Czechia, founded in 1952 as part of Masaryk University (MU). MU is the second largest university in the Czech Republic, a member of the Compostela Group and the Utrecht Network. Founded in 1919 in Brno as the second Czech university (after Charles University established in 1348 and Palacký University founded 1573), it now consists of ten faculties and 35,115 students. It is named after Tomáš Garrigue Masaryk, the first president of an independent Czechoslovakia.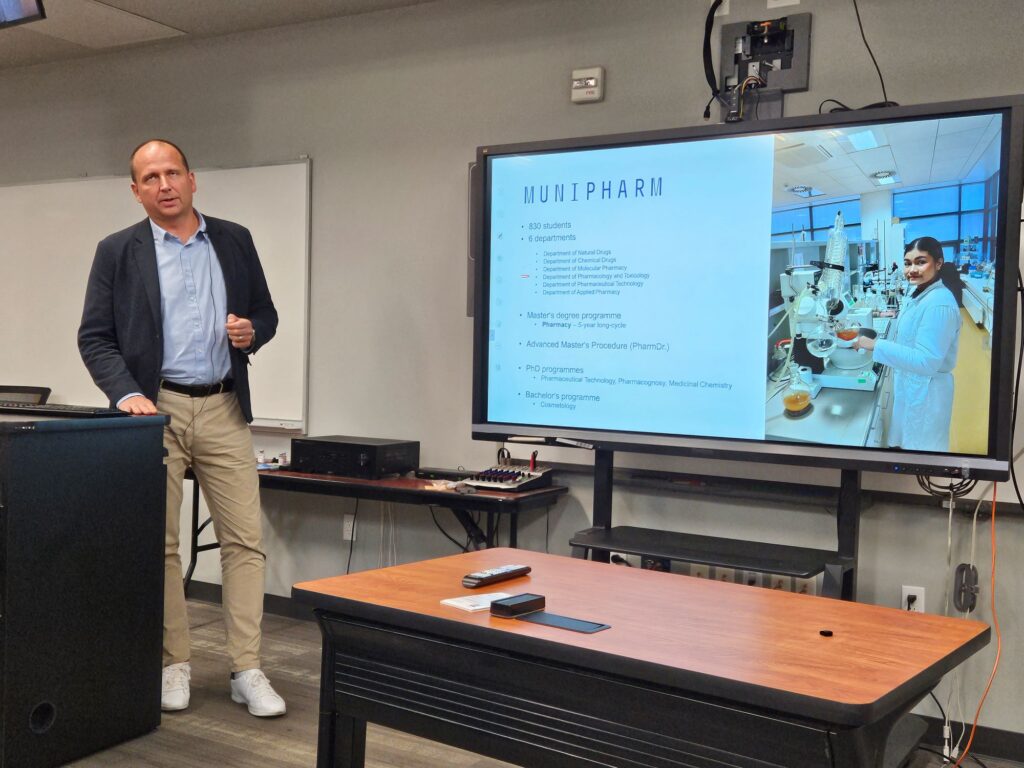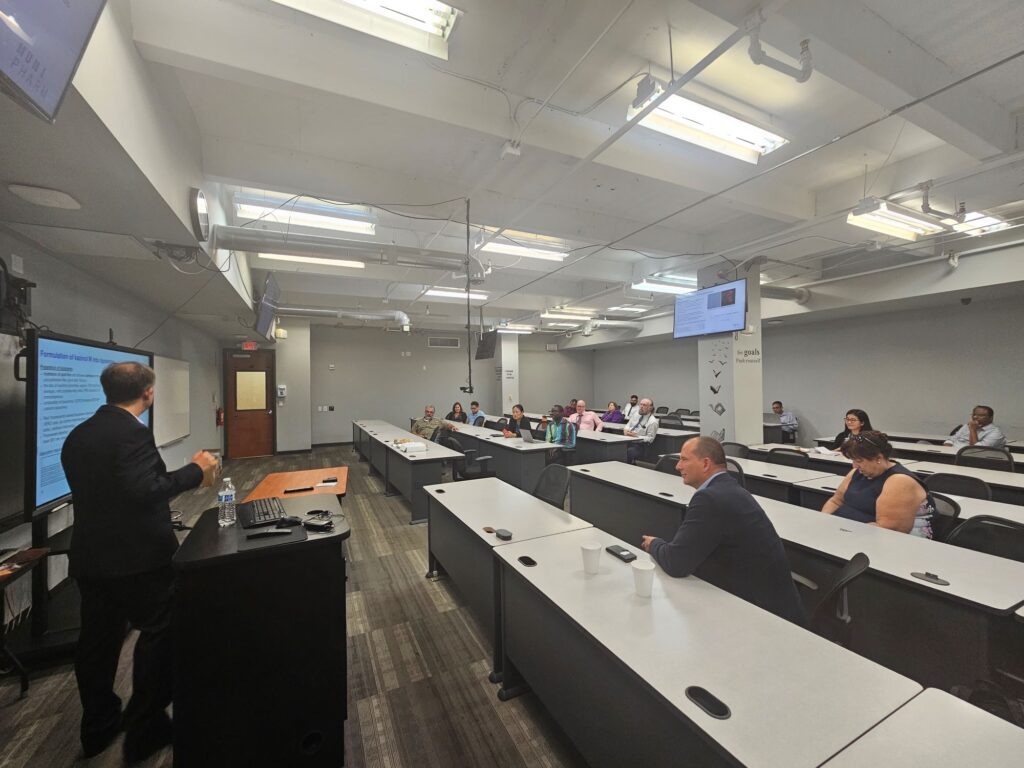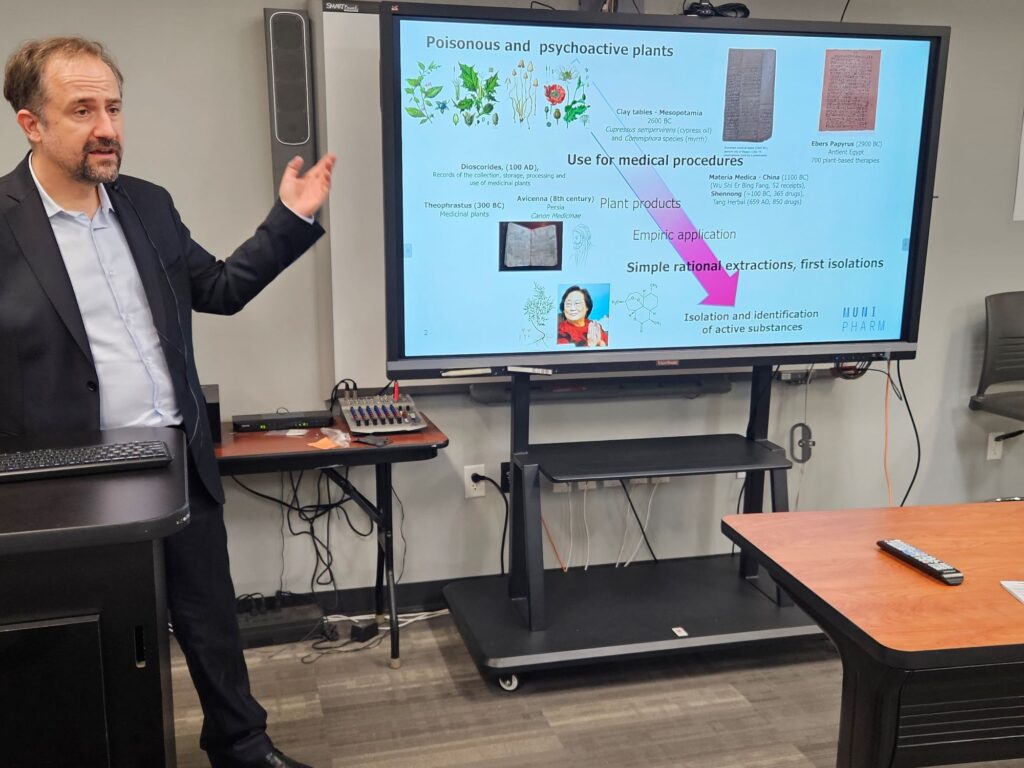 MuniPharm as one of the two Colleges of Pharmacy in their Country is trying to drive pharmacy to include more direct patient care-oriented practices. During their visit LU COP was able to arrange a meeting with Dina Dumercy McHenry, Pharm.D., MBA, BCOP, CSSGB, Director of Pharmacy Services at the Miami Cancer Institute, Baptist Health South Florida, a clinical partner of Larkin University and one of the prime institutions in our State that is moving the practice of pharmacy forward. During the tour of the center, they were able to visit the Infusion Pharmacy, Investigational Drug Services, and meet with Clinical specialists on both the Oncology Ambulatory and Inpatient sections.