Larkin University College of Pharmacy received major donation from Walgreens in support of its diversity initiatives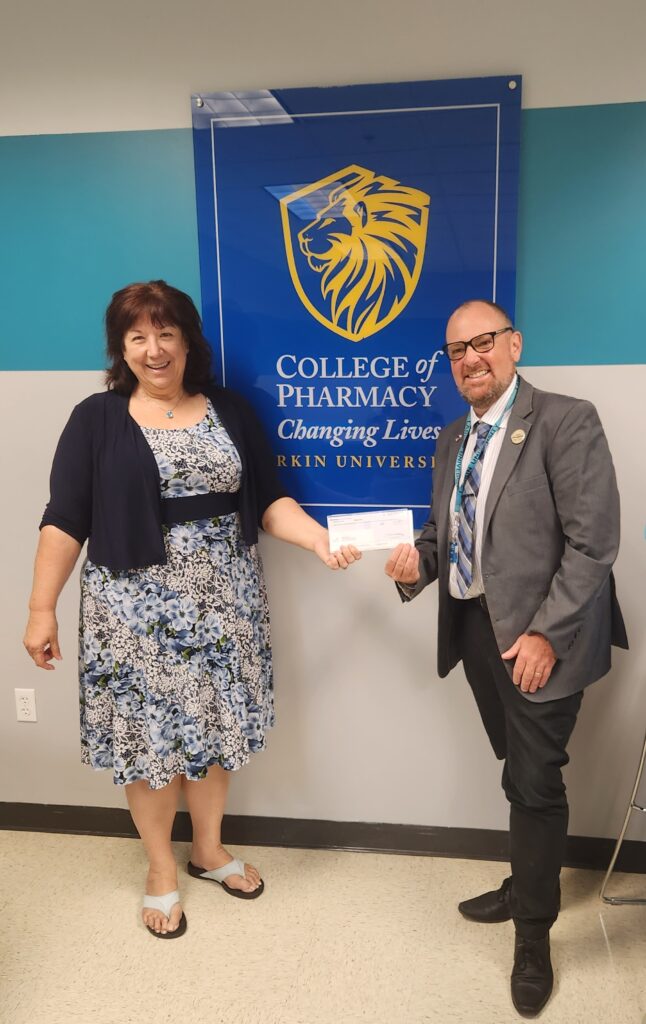 Larkin University College of Pharmacy is excited to share that we have been awarded the Walgreens Diversity Donation Award for the academic year 2022-2023 in recognition of the university's efforts in increasing diversity among student pharmacists. The award is a testament to both Larkin University COP's and Walgreens' commitment to advancing diversity and inclusivity.
LU College of Pharmacy has one of the most diverse student bodies in the nation, the donation will fund two scholarships and contribute to LU College of Pharmacy initiatives to maintain the high enrollment of underrepresented students and inclusivity in the classroom. The Walgreens Diversity Scholarship is awarded to a student who demonstrates an interest in community pharmacy while also promoting inclusion initiatives on campus and/or represents an underrepresented group in pharmacy. The second scholarship, the Walgreens Multilingual Scholarship, is awarded to a student who is fluent in speaking in one or more languages in addition to English and who also has an interest in community pharmacy.
Larkin University is immensely grateful to Walgreens for their generosity and partnership, our College of Pharmacy is looking forward to positively impacting the future of pharmacy education.
Above: Dr. Ruth Nemire, Dean of the College of Pharmacy and Dr. Rudi H. Ettrich, LU President; Below. from left to right: Joan Marie Bustelo, Healthcare Specialty Supervisor at Walgreens; Dr. Ruth Nemire, Dean of the College of Pharmacy and Dr. Rudi H. Ettrich, LU President