Larkin University's College of Pharmacy began the new academic year with an entering class of fifty first year students.  The Class of 2026 comes to us from nine states and territories, with ninety percent of those students coming from historically underrepresented backgrounds. Additionally, with a class average age of 28, this group of students brings a wealth of experience and varying perspectives.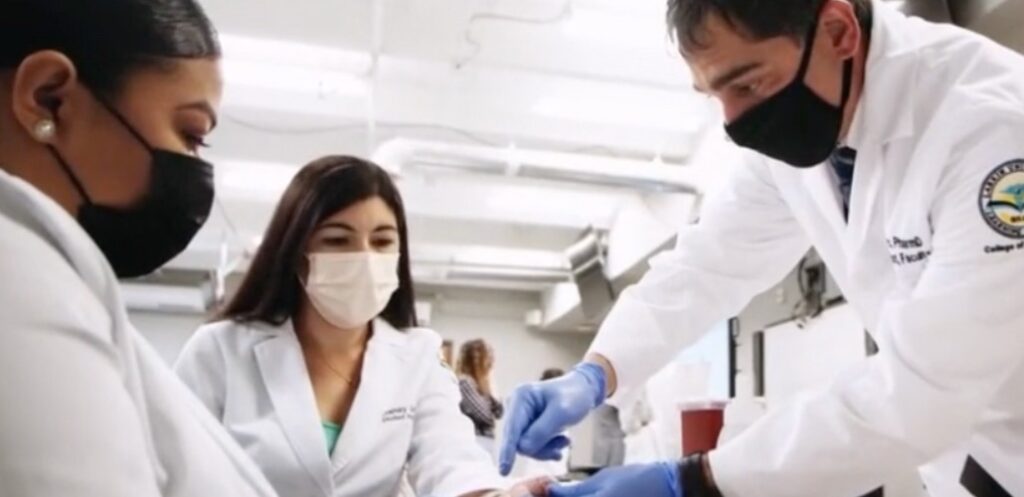 As the College considered the future needs of the pharmacy profession, we welcomed the opportunity to bring students with educational foundations in engineering, data analysis, business, and informatics, along with the needed education in science and math.  As a primary health care field, pharmacy is a growing profession that needs graduates with skills and knowledge in these areas to serve the needs of patients and move the profession forward.
With the achievement of full accreditation from the Accreditation Council for Pharmacy Education (ACPE), as well as the Southern Association of College and Schools Commission on College (SACS-COC) national accreditation, Larkin University and the College of Pharmacy demonstrated to students they could have confidence that our program was the right choice for them.  These two new accreditation statuses drove increased interest from students seeking a personalized experience in an accelerated, cohort-based model.
Only a month into the school year, our students are fully engaged in the curriculum, student leadership opportunities, and building a culture of serving diverse communities.  As the only college of pharmacy in Miami, our program is focused on each student's academic, personal, and professional growth.