Larkin University presented international study, educational and research opportunities in health professions and biomedical sciences at the Florida International Trade and Cultural Expo (FITCE), October 4 & 5, 2023, in Ft. Laudedale, a vibrant two-day event showcasing the benefits of international networking, global education and highlighting our diverse art and culture.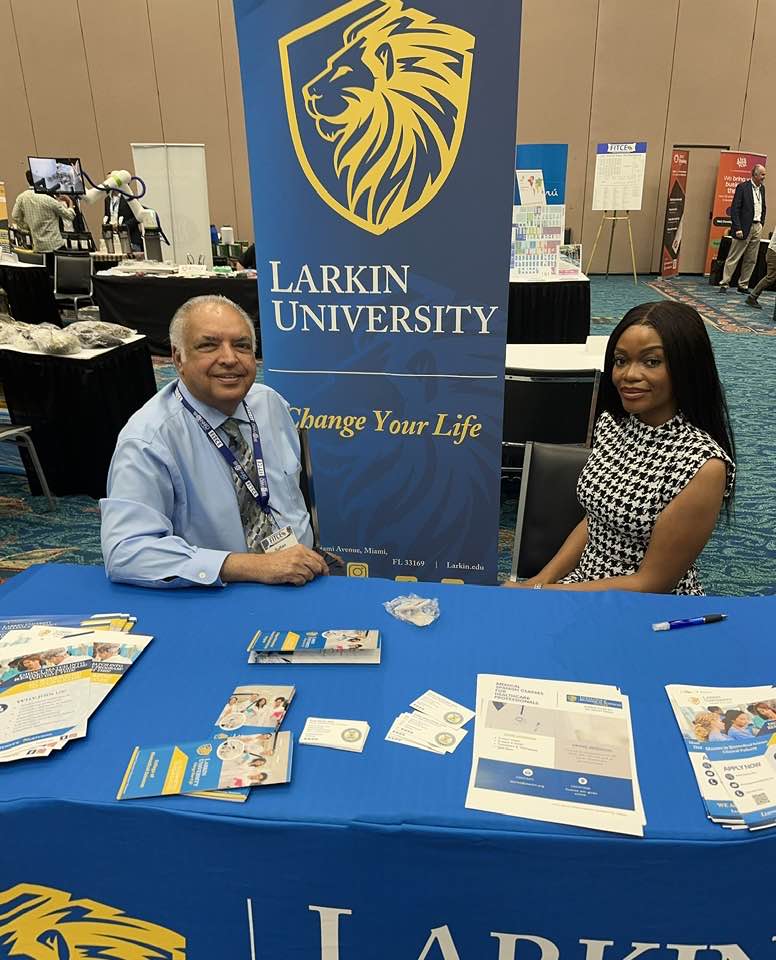 FITCE 2023 is one of the largest events of its kind in the Miami Metro Area and did welcome local and international audiences to the Greater Fort Lauderdale / Broward County Convention Center in Fort Lauderdale for a unique opportunity to engage high level government leaders, international experts and delegations from around the world to participate in dialogues relating to international connections and culture, including educational opportunities.
FITCE 2023 attracted over 2,000 attendees including approximately 500 international businesses and 1,500 local businesses, multi-cultural global representatives from over 70 countries, federal, state and local agencies, and government leaders from around the world. Larkin University was well represented by Dean Marti Echols, College of Biomedical Sciences, Dr. Sultan Ahmad, and Frida Musila, MBA.